Group Image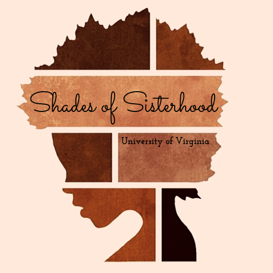 Paragraphs
The purpose of Shades of Sisterhood (SOS) is to create and encourage community between Female Graduate and Professional students within the Black Diaspora across UVa's grounds. SOS provides an inclusive open forum where students of this particular intersection can come together and fellowship over shared experiences. Shades of Sisterhood also provides an opportunity for Black Female Graduate and Professional students to interact with Black Female Faculty and Staff from across grounds to discuss challenges and triumphs they can expect as they continue their professional careers. 
Leadership
Miray Seward, Co-president/Synphane Gibbs - Co-President
Events
Register online at the link below for the 2023 Diversity Retreat. 
UVA Alumni Hall | 221 Emmet St S, Charlottesville, VA 22903
The Doctoral Diversity Dinner is an opportunity to celebrate the academic accomplishments of our graduate students and recognize 2022-2023 doctoral graduates.